What is Enterprise Intelligence?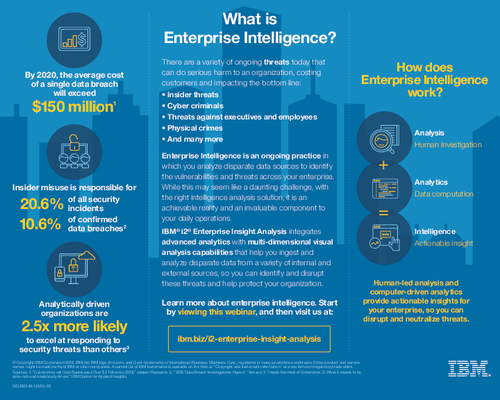 Enterprise Intelligence is an ongoing practice in which organizations analyze disparate data sources to identify the vulnerabilities and threats across the enterprise.
Download this infographic and learn:
How much more likely analytically driven organizations are to respond to security threats;
What percent of security incidents result from insider misuse;
How enterprise intelligence works.