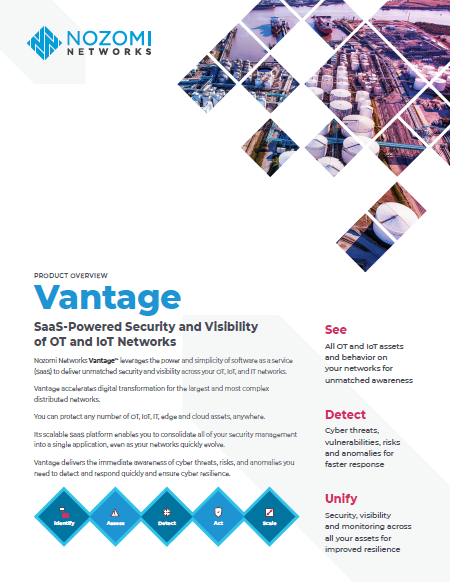 Nozomi Networks Vantage™ leverages the power and simplicity of software as a service (SaaS) to deliver unmatched security and visibility across your OT, IoT, and IT networks. Vantage accelerates digital transformation for the largest and most complex distributed networks.
Vantage delivers the immediate awareness of cyber threats, risks, and anomalies you need to detect and respond quickly and ensure cyber resilience.
Download this whitepaper and learn how you can protect any number of OT, IoT, IT, edge and cloud assets, anywhere.
Its scalable SaaS platform enables you to consolidate all of your security management into a single application, even as your networks quickly evolve.