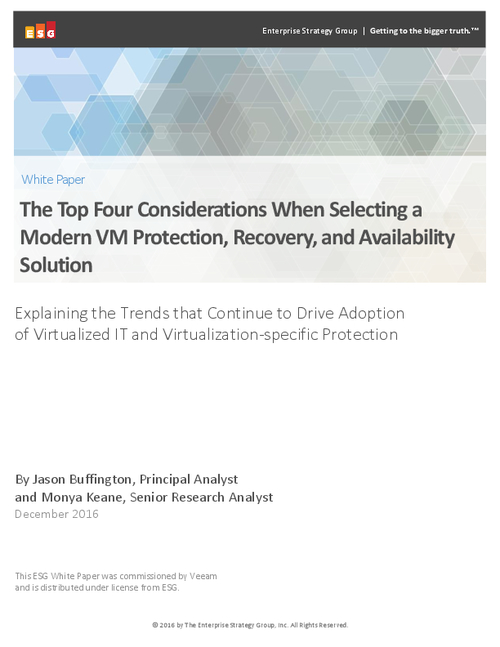 IT environments continue to evolve beyond physical servers. Today, many important production resources operate on virtual machines (VMs) running on multiple hypervisors, and more organizations have been moving their mission-critical business processes offsite to the cloud. As a result, the requirements for protecting organizational data, recovering it, and ensuring its availability also have changed.
Download this whitepaper and learn:
The risks and pitfalls that organizations may encounter as they protect virtualized IT environments;
Considerations in selecting and deploying the best availability solutions for VMs;
Advice on how to determine which protection modernization issues should be addressed.