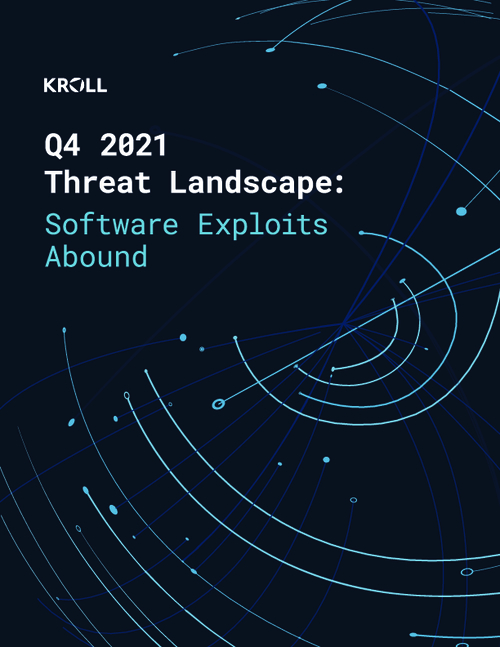 In Q4 2021, Kroll observed a 356% increase in common vulnerabilities and exposures (CVEs) or zero-day vulnerabilities being exploited for initial access when compared to Q3 2021.
With 2021 being a record year for vulnerabilities, these findings underscore the risk to organizations in the wake of high-profile vulnerability notifications - and the speed with which cybercriminals are able to exploit weaknesses in companies' defences.
Download this whitepaper which includes a detailed threat timeline from Q4 2021 and learn how your organization can remain vigilant as cybercriminals rapidly evolve tactics to evade detection, and better mitigate the effects of disruption efforts.