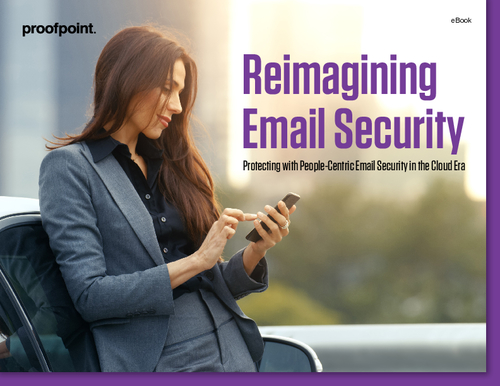 More than 90% of cyberattacks start with email. But as organizations continue to shift their systems to the cloud, cyber criminals are shifting their tactics by blending both email and cloud attacks to take advantage.
This means your perimeter-based defenses are no longer effective. Attackers know the easiest way into your organization is through your people, and their email and cloud accounts.
It's time to rethink how you defend against your #1 threat vector–it's time for a strategy to address these new realities.
In Proofpoint's new e-book, Reimagining Email Security, you will learn:
The current state of business email in the era of the cloud and remote work
The impact and challenges of mobile technologies
How to defend against the threat trifecta of ransomware, phishing, and BEC
Download this informative guide to learn how to defend your company and your data with Proofpoint Threat Protection.