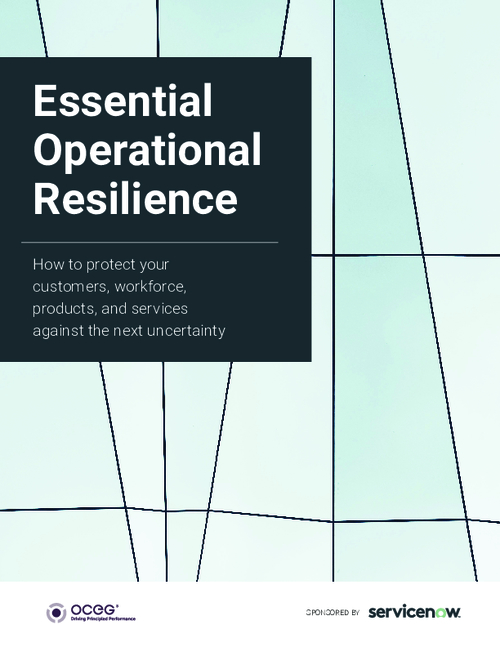 While operational resilience is rightly promoted as a protective capability, ServiceNow research shows that digitally advanced companies with strong operational resiliency capabilities also gain tangible value.
It will be important to keep these dual benefits in mind as savvy leadership teams leverage the current crisis for lessons to systematically strengthen resilience, via a welldefined plan and structure, before future crises arrive, as they assuredly will.
Download this eBook to further explore:
A Four-Stage Lifecycle for practical operational resilience;
A deep dive into what operational resilience is and the success/failure factors involved for an organization;
The importance of involved leadership in the process of becoming operationally resilient.