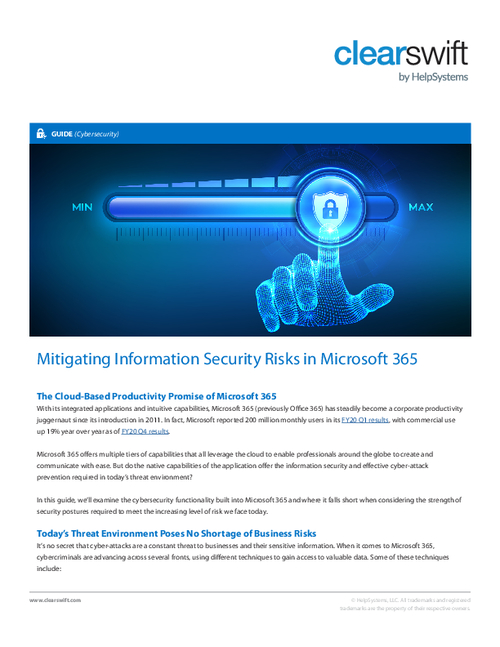 With its integrated applications and intuitive capabilities, Microsoft 365 has steadily become a corporate productivity juggernaut since its introduction in 2011. In fact, Microsoft reported 200 million monthly users in its FY20 Q1 results, with commercial use up 19% year over year as of FY20 Q4 results.
Microsoft 365 offers multiple tiers of capabilities that all leverage the cloud to enable professionals around the globe to create and communicate with ease. But do the native capabilities of the application offer the information security and effective cyber-attack prevention required in today's threat environment?
In this guide, we'll examine the cybersecurity functionality built into Microsoft 365 and where it falls short when considering the strength of security postures required to meet the increasing level of risk we face today.