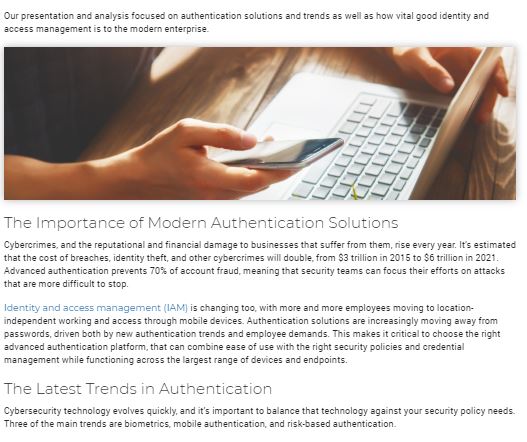 Cybercrimes, and the reputational and financial damage to businesses that suffer from them, rise every year. It's estimated that the cost of breaches, identity theft, and other cybercrimes will double, from $3 trillion in 2015 to $6 trillion in 2021. Advanced authentication prevents 70% of account fraud, meaning that security teams can focus their efforts on attacks that are more difficult to stop.
Read this blog to learn about:
The trends in biometrics, mobile authentication, and risk-based authentication;
Evaluating business requirements for authentication;
User preferences and ease of use.