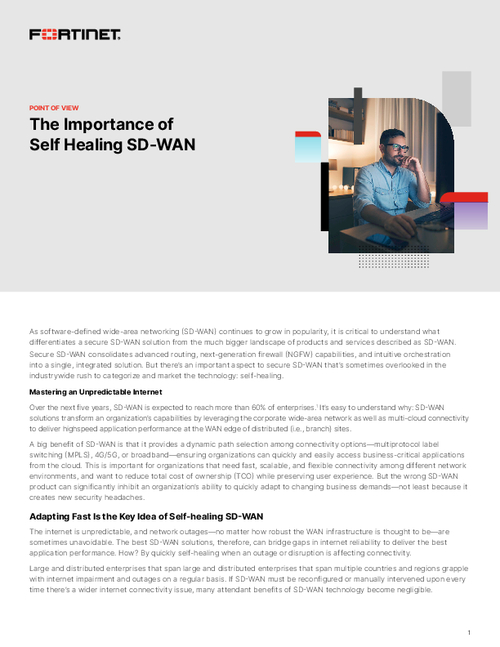 As software-defined wide-area networking (SD-WAN) continues to grow in popularity, it is critical to understand what differentiates a secure SD-WAN solution from the much bigger landscape of products and services described as SD-WAN.
SD-WAN should simplify operations, reduce cost, and deliver the best user experience. In doing so, it must also provide reliable, secure, and optimized connectivity. Download this whitepaper to explore an SD-WAN solution that can:
Auto-correct network impairments using remediation techniques and advanced analytics;
Support high availability for failovers;
Do both of the above as effectively in multi-cloud environments as in other use cases.