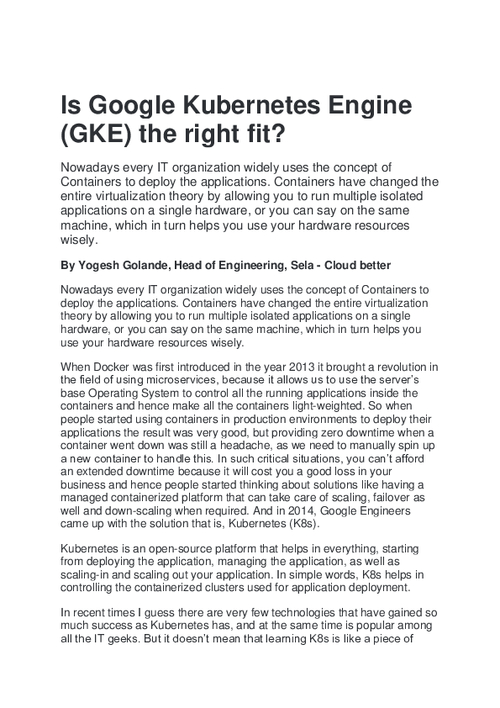 Nowadays every IT organization widely uses the concept of Containers to deploy the applications. Containers have changed the entire virtualization theory by allowing you to run multiple isolated applications on a single hardware, or you can say on the same machine, which in turn helps you use your hardware resources wisely.
Download this whitepaper to learn more on the real-time Benefits of Kubernetes, including:
High availability of your applications;
Auto-scaling feature to create more nodes or containers to match high traffic;
Using the concept of 'namespaces' you can deploy and also separate the services with different teams and their test environments.