GDPR Compliance Checklist: What You Need To Know Even If You Are Not in The EU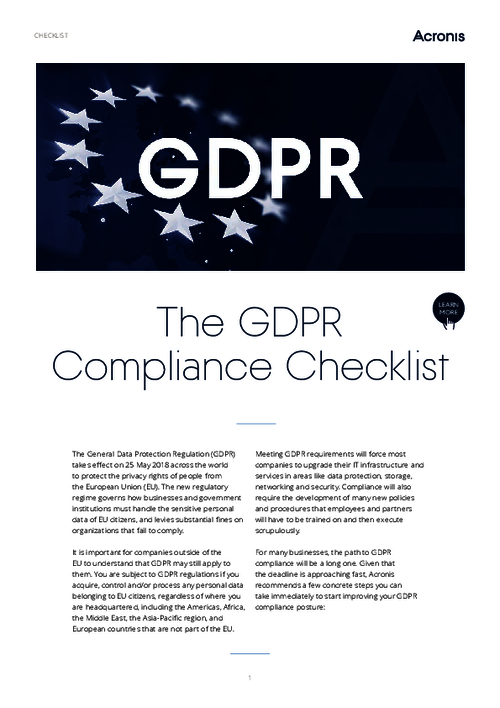 The General Data Protection Regulation (GDPR) will be enforced beginning May 25, 2018 to protect the privacy rights of people from the European Union (EU). The new regulatory regime governs how businesses and government institutions must handle the sensitive personal data of EU citizens, and levies substantial fines on organizations that fail to comply.
Download this checklist to learn:
Your organization's role in the GDPR taxonomy;
Measures to take a detailed inventory of all data you handle;
Why moving to more granular monitoring is important for being GDPR compliant.