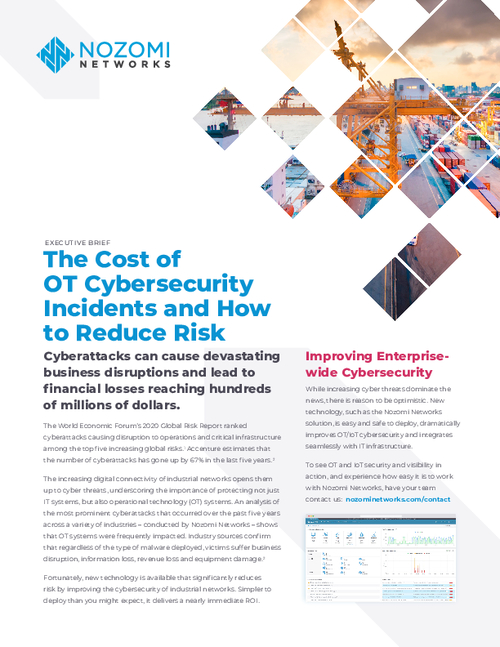 Cyberattacks can cause devastating business disruptions and lead to financial losses reaching hundreds of millions of dollars.
The World Economic Forum's 2020 Global Risk Report ranked cyberattacks causing disruption to operations and critical infrastructure among the top five increasing global risks. Accenture estimates that the number of cyberattacks has gone up by 67% in the last five years.
Download this executive brief to learn more about improving enterprise-wide cybersecurity and ways to reduce risk with OT and IoT visibility and security technology.