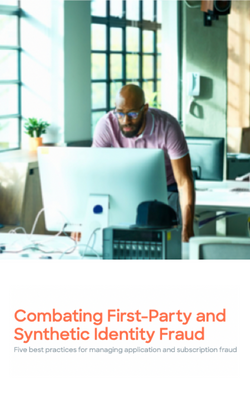 As awareness of first-party fraud's scope improves, financial institutions are finding that as much as 30% of their bad debt is actually fraud. These debts are uncollectible because the borrowers , to whom they issued credit, never intended to pay and may have been nothing more than syntheic identities.
Download this white paper to learn:
Real-world examples of various forms of first-party and synthetic identity fraud;
What companies can do to detect and prevent these types of fraud schemes;
How monitoring and data analysis can be used to defend effectively against stolen and synthesized identities.