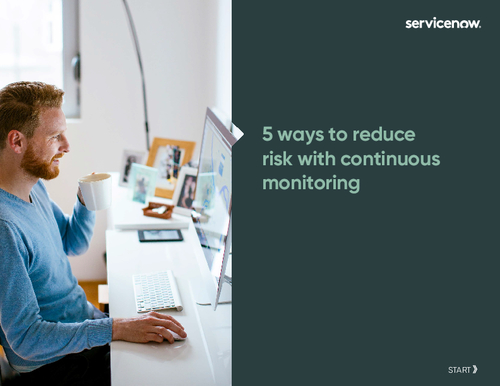 Manual assessments & siloed tools can't keep up with todays relentlessly changing risk landscape. So, what's the key to actionable, integrated risk management? Continuous monitoring.
ServiceNow have identified five ways every enterprise can modernize their approach to risk - both direct risk & risk coming from third parties - through continuous monitoring & automation
Download this eBook to learn more about:
Managing risk in cloud environments;
Managing vendor risk & security performance;
Keeping up with regulatory changes, health & safety regulations.