Business Continuity Management / Disaster Recovery
Business Impact Analysis - How to Get It Right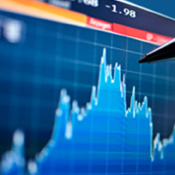 A Business Impact Analysis (BIA) is an integral part of developing a Business Continuity Plan for any type of disaster, and the Federal Financial Institutions Examination Council (FFIEC) has released recent guidance about enhancements to the BIA and testing discussions.

According to the latest update to the FFIEC's Business Continuity Planning Booklet, a BIA must:
Include a work flow analysis that involves an assessment and prioritization of those business functions and processes that must be recovered;
Identify the potential impact of uncontrolled, non-specific events on these business functions and processes.
Consider the impact of legal and regulatory requirements;
Estimate the maximum allowable downtime for critical business functions and processes and the acceptable level of losses (data, operations, financial, reputation, and market share) associated with this estimated downtime.
Register for this webinar to learn:
Updated regulatory requirements for a Business Impact Analysis;
How to Conduct an effective BIA;
How to improve Business Continuity/Disaster Recovery planning through the BIA process.