Chilean Court System Hit With Ransomware Attack
A Raft of Cyber Disruptions Hit the South American Country in September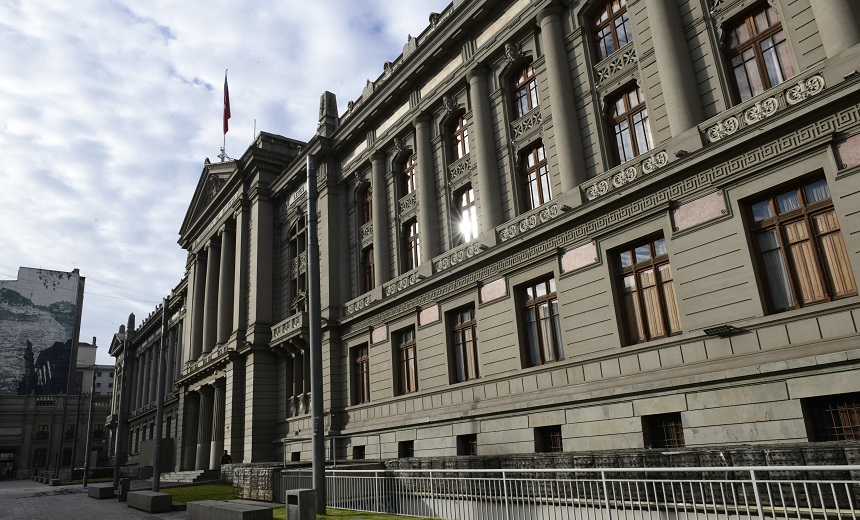 The Chilean judicial system yanked 150 computers offline to stop the spread of a virus that maliciously encrypts files even as authorities stressed that court proceedings were mostly unaffected.
See Also: Chasing a Cyber Attacker Out of an Organization
The event is the latest cyber disruption affecting the South American country. The nation's consumer protection agency was hit by a ransomware attack that started on Aug. 25 (see: Chile Consumer Protection Agency Hit by Ransomware Attack) and just days ago, hundreds of thousands of emails hacked from the military's Joint Chiefs of Staff were published online.
The judicial system on Monday attributed the spread of the Cryptolocker Trojan inside its network to a phishing email opened on Sunday night. It affected computers operating Windows 7 and loaded with McAfee antivirus, reaching just 1% of court system computers, said court administration official Zvonimir Koporcic. "We are changing the antivirus," he said.
No data was stolen, Supreme Court spokeswoman Ángela Vivanco told reporters Tuesday during a press conference where she characterized the incident as "not a huge attack." She said authorities have no idea about the threat actor behind the Trojan.
Chilean news channel Meganoticias reported that judges in two chambers of the Supreme Court resorted to using their smartphones rather than court system computers.
Despite Microsoft's standing recommendation that users upgrade whenever it rolls out a new operating system, Windows 7 accounts for 11% of Microsoft desktops worldwide, says statistics keeper Statcounter. Microsoft released Windows 7 in 2009 and stopped offering technical support in 2020. Vivanco said a lack of funds has prevented the court system from replacing the 3,500 Windows 7 machines still used by its officials. "We are not a judicial system with a large amount of resources, but we do have a great quantity of expenses," she said.
The country's computer response team, CSIRT, issued a separate alert warning government agencies of an uptick in network scans probing for vulnerabilities.
A hacker group called Guacamaya leaked 366 gigabytes worth of military emails. The hack led to the resignation of Army Gen. Guillermo Paiva, head of the Joint Chiefs of Staff. The group released a statement decrying colonization and capitalism that characterized the role of the military as a tool of oppression.
The Chilean national consumer protection agency, known as SERNAC, told citizens earlier this month that it had recovered from a ransomware attack, leaving the agency again open to receiving consumer complaints.