In Time of Disaster, Beware the Con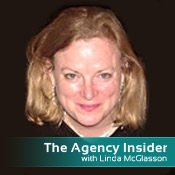 In Massachusetts, following heavy flooding, state and federal officials cautioned residents in early April to be on the alert for an increased number of scam artists using old and new tricks to steal personal information.
The oldest scheme is to pretend to be employed by the Federal Emergency Management Agency (FEMA) or other government agencies, such as the U.S. Small Business Administration (SBA). Fraudsters did this after Hurricanes Katrina and Rita on the Gulf Coast. People are cautioned to recognize that a FEMA or SBA shirt or jacket is not absolute proof of someone's affiliation with these agencies. The "real" FEMA officials will wear a laminated photo identification card at all times.
By posing as FEMA or other state/federal recovery workers, the con artists' aim is typically identity theft.
Natural disaster victims must be told that these imposters may ask for some form of service payment or a bribe. This is something no FEMA, SBA or federal agency employee would ever do, states FEMA. The agency reminds homeowners that FEMA-contracted housing inspectors assess damage, but do not determine cost estimates. They also do not hire or endorse specific contractors to fix homes or recommend repairs.
By posing as FEMA or other state/federal recovery workers, the con artists' aim is typically identity theft, either by going door-to-door to damaged homes, or by phone or the internet to obtain personal information such as Social Security and bank account numbers.
Consumers should know that FEMA inspectors never require this information. A Social Security or bank account number will only be requested on the first phone call the applicant makes to the agency. An agency representative will not ask for any kind of information on follow-up calls except the last four digits of the person's Social Security number.
FEMA says that con artists are now posing as insurance specialists or expeditors, able to convince FEMA to increase home repair damage aid or the insurer to pay a larger settlement. The scammers ask the applicant or policyholder to sign a contract giving them a percentage of the "increased" payment. Basically, the con wants to take a percentage of the damage grant or policy settlement that would be given anyway. FEMA says the agency always deals directly with each homeowner and is always willing to consider an appeal by sending a new inspector to review damaged property or claimed losses.
As a financial institution in a disaster area, you'll want to warn your customers that when natural disasters strike, the con artists are soon to follow. Tell your customers if they are approached by someone with this ploy to call their local police department and report the fraud.