The Second Annual Study on the Cyber Resilient Organization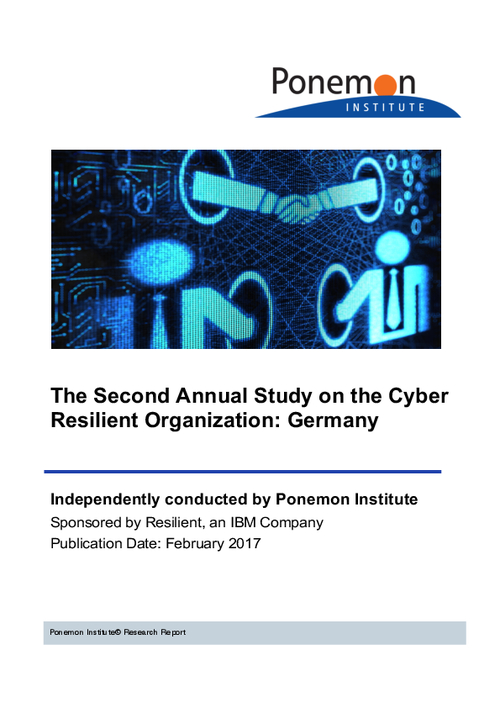 Resilient, an IBM Company, and Ponemon Institute are pleased to release the findings of the study on the importance of cyber resilience for a strong security posture. In a survey of 359 IT and IT security professionals in Germany, only 44 percent of respondents say their organization has a high level of cyber resilience and 55 percent of respondents believe their organization is not prepared to recover from cyber attacks.
Download this whitepaper to learn the definition of cyber resilience as the alignment of prevention, detection and response capabilities to manage, mitigate and move on from cyber attacks. It refers to an enterprise's capacity to maintain its core purpose and integrity in the face of cyber attacks. A cyber resilient enterprise is one that can prevent, detect, contain and recover from a myriad of serious threats against data, applications and IT infrastructure.