Maginot Revisited: More Real-World Results from Real-World Tests (French Language)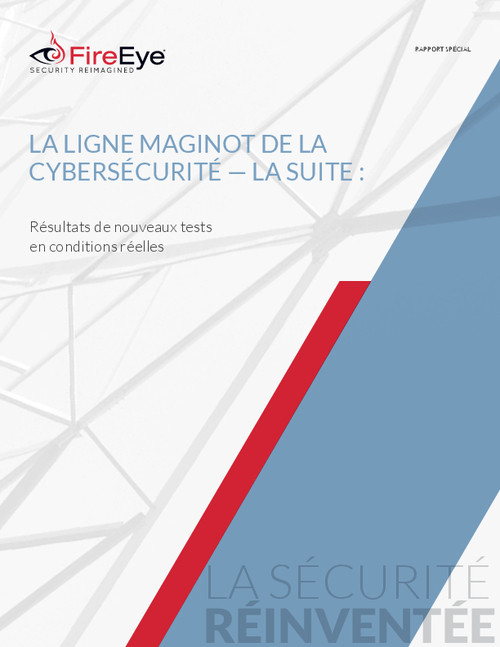 Attackers are bypassing conventional security deployments almost at will, breaching systems in a wide swath of industries and geographies. That's the stark conclusion of new data gathered by more than 1,600 FireEye network and email sensors deployed in real-world networks.
Download this special report to explore:
What is APT malware, and why should I care?
Where are the largest increases in advanced malware activity?
Where is the highest concentration of advanced malware?
Where is the highest concentration of breaches?
Also available in English Language and German Language.